Set Sail Trust planning to be back on the water in 2021
THE Set Sail Trust is pushing ahead with its plans to bring three pilot cutter boats back to the island next year for its flagship event.
The trust, which was established in 2006, provides water-based activities for local school children. Over two weeks in July 2019, more than 700 youngsters took to the seas on three pilot cutters and learnt about nautical history and the effect of plastic pollution.
'We have to book the boats months in advance and our 2020 plans were well underway when lockdown happened and we sadly had to cancel. It was obviously disappointing but we immediately rebooked the boats for 2021 and are now making plans, liaising with the schools and youth organisations and inviting local companies to get involved by sponsoring a day's sailing and using the boats in the evening for corporate hospitality or team building,' said Andreas Tautscher, chairman of the trust's advisory committee.
The Pilot Cutter event, which will run from 14th – 25th June 2021, receives funding from trustees Butterfield, IAM Advisory and TPA and corporate ambassadors Ravenscroft and Carey OIsen. Additional funding is required to ensure that as many children as possible can take part in the experience.
'The crews are fantastic and work incredibly hard to ensure we can offer two sessions a day for 10 of the 12 days they are in the island as this means we can invite all of the primary schools to send their Year 6 pupils and then offer it to youth groups and charities during the weekend. We then use the evenings as a thank you to those companies who provide the financial support we need.'
Corporate sponsors contribute £1,500 but can then use the boat in the evening before enjoying a meal at the Yacht Club.
'We have some extremely loyal supporters who like the idea of combining a CSR activity with corporate hospitality or staff entertainment and as we head into 2021, we are hoping that some new companies will become involved,' said Mr Tautscher.
Each year, the trust also provides trips to Herm for disadvantaged families. For more information on the trust and becoming involved in the 2021 pilot cutter event please email us enquiries@setsailtrust.com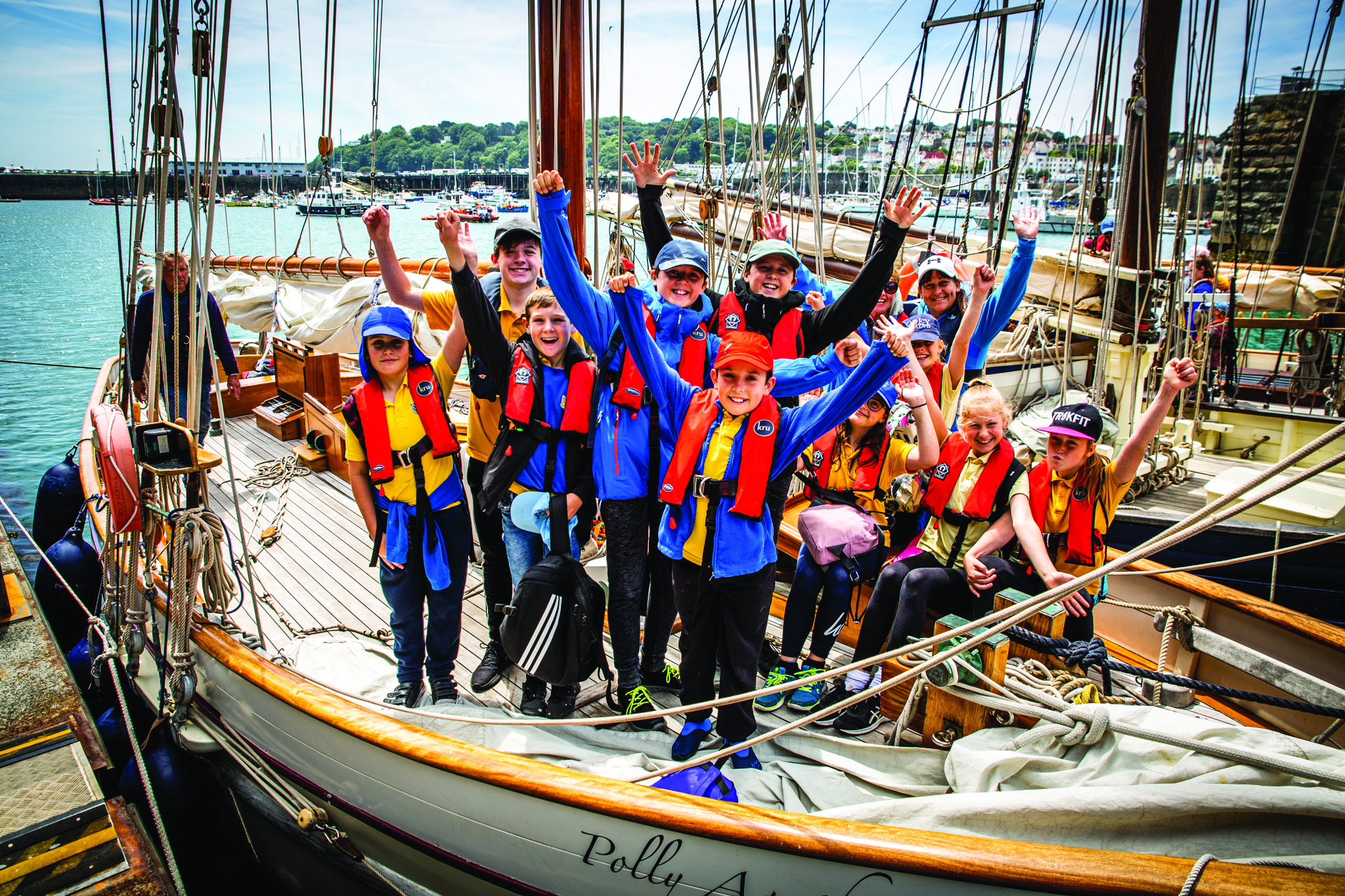 You can follow any responses to this entry through the RSS feed. Both comments and pings are currently closed.